Music and Migration
The Music and Migration team has been consistently putting in effort to study the various, and often complicated ways in which our two topics interconnect. During the last several months, many students have conducted interviews and/or analyzed specific pieces of music from a wide variety of genres, all of which in some way tie into the topic of migration. The provided playlist brings in many of these songs and musical styles that we were able to explore throughout the year.
The diversity of the pieces in this playlist serves to represent the Music and Migration students' goals in portraying the meaning of music to migrants and vice versa, as well as the distances at which different songs, styles, and instruments can travel.
 
Alice Taylor (UCSB), Chiara Panigutti, Giorgia Colomba, Angelarita Bonfitto, Gabriele Pilotto, Chiara Della Bianca, Caterina Glerean, and Alessandra Scomparin. 
Architecture and Migration
Renato Russi doing his sketch work
"Working as an architect in China wasn't just a job for me. I have always tried to work looking for a common thread that can connect different experiences and ancient cultures, keeping in mind a world in constant evolution."
Renato Russi on Blending Italian and Chinese Sensibilities in Architecture
Sabrina (Haoyue) Li (UCSB)
with thanks to Alessandra Scomparin (Messagero Veneto Scuola)
More on architects migrants:
Giulia Pecoraro is interviewing Mariana, Syrian migrant studying at the Politecnico di Milano in Italy. 
Second Generation
The Second Generation team has been researching brain development differences on the children of immigrants by interviewing a diverse group of academics and children of immigrants. In their research, they are finding the neurological differences between children of immigrants and their peers, while listening to firsthand accounts of how children of immigrants identify and look at mixed cultures. The images below are family photographs of second generation immigrants and original quotes of what they see in these photographs.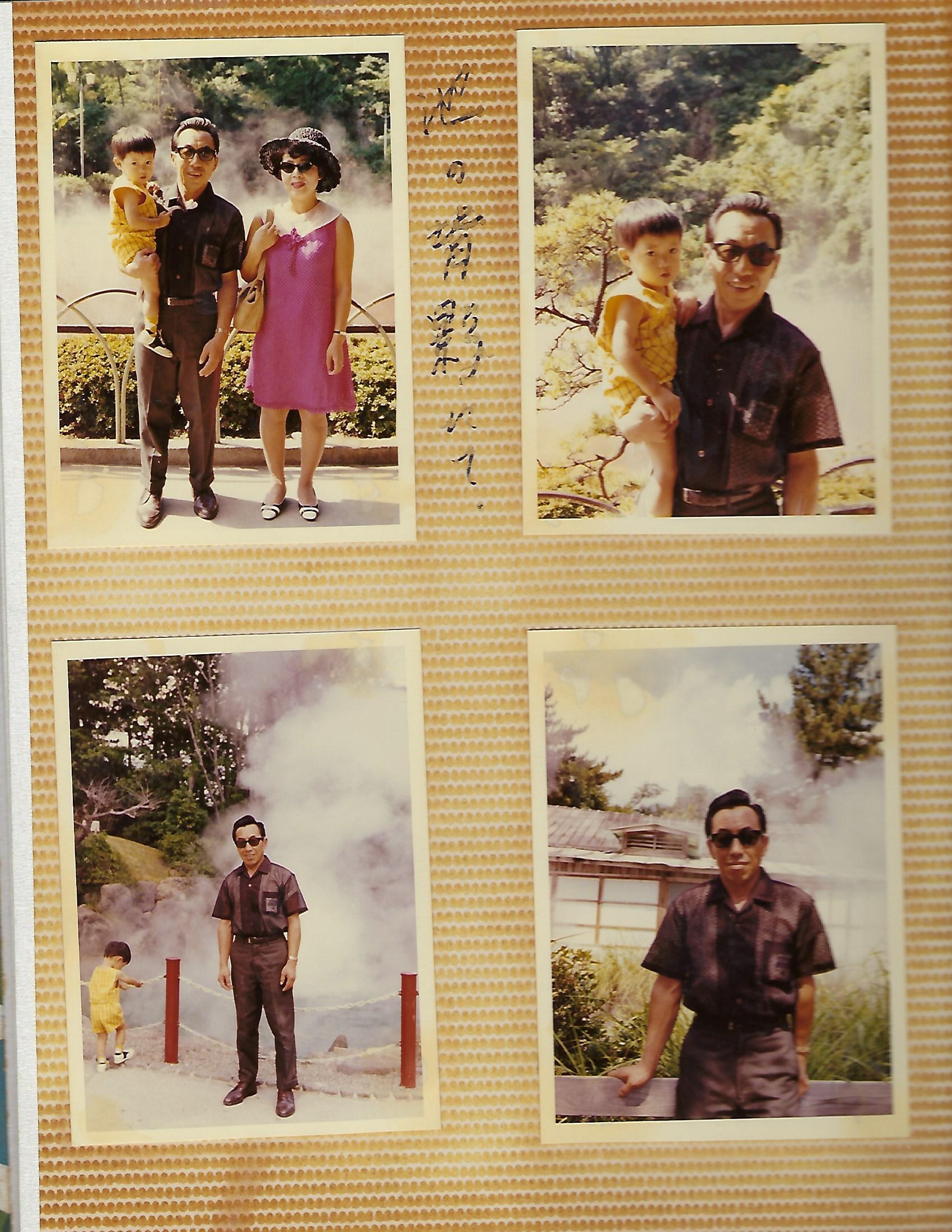 Pictured (left to right): Glenn Ando, Satoshi Ando, and Masako Ando.
Glenn identifies as a second and a half generation immigrant as his father is a native-born American and his mother migrated from Japan. This is his and his father's first visit to Japan circa 1969.
Stephanie Ando (UCSB), Giacomo Mastronardi, Elisa Mizza, Ludovica Borgatti, Martina Faggiani, Marianna Macorig, Francesca Cadel, Denida Doda, Anna Bertoli, Alice Bressa, Maria Antonia (Luna), and Marco Moro. 
A Migrant Genealogy of Naming
This project, ambitious in scope, includes over 40 survey responses of individuals reflecting on their names and their histories, alongside interviews from those who lost their names (and hence their identities) as a result of political persecution, and those who made names for themselves in and through celebrity culture as well. Research was also completed on the political and legal aspects of names and naming; on the political, we investigated name and accent discrimination alongside how immigrants name their children, and on the legal, an (in progress) interview with a U.S. Senator is in the works on the importance of birth certificates and ID's recognizing accent marks in names.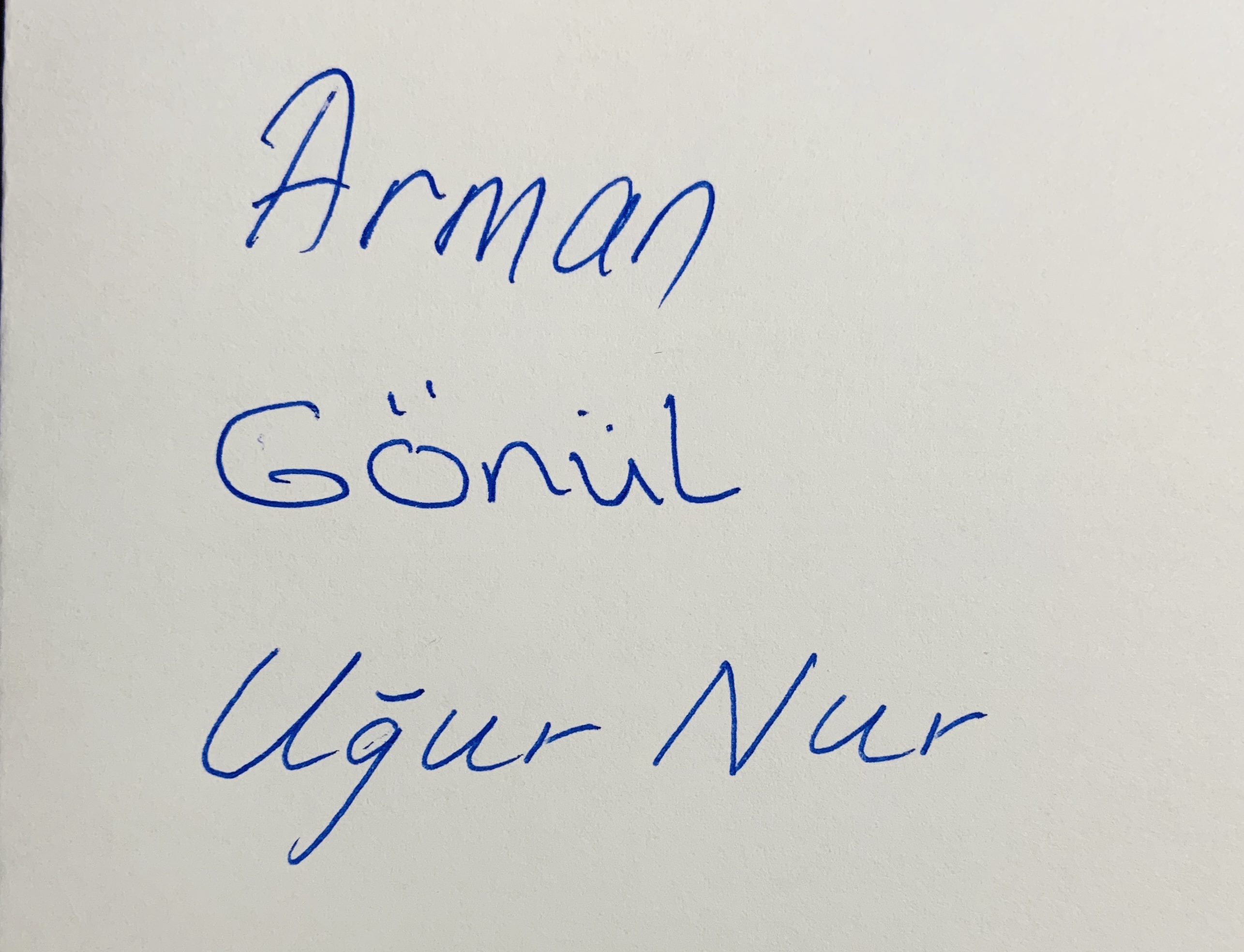 Photo: A Portrait of a Family Through Their Names
"Arman" is a common Armenian name in Turkey that means "wish," "hope," and/or "an honorable and good man."
"Gonul" is a Turkish name meaning "heart," "mind," and "desire." The name is often invoked in classical and romantic Turkish music. 
With "Ugur" meaning "luck" and "ladybug" and Nur meaning "light," Arman and Gonul named their daughter in accordance with their hopes and desires.
Mina Nur Basmaci (UCSB), Denida Doda, Nada El Maazouzi, Caterina Glerean, Giulia Pecoraro, Alice Scalon, and Chiara Zanella.
Mirror Neurons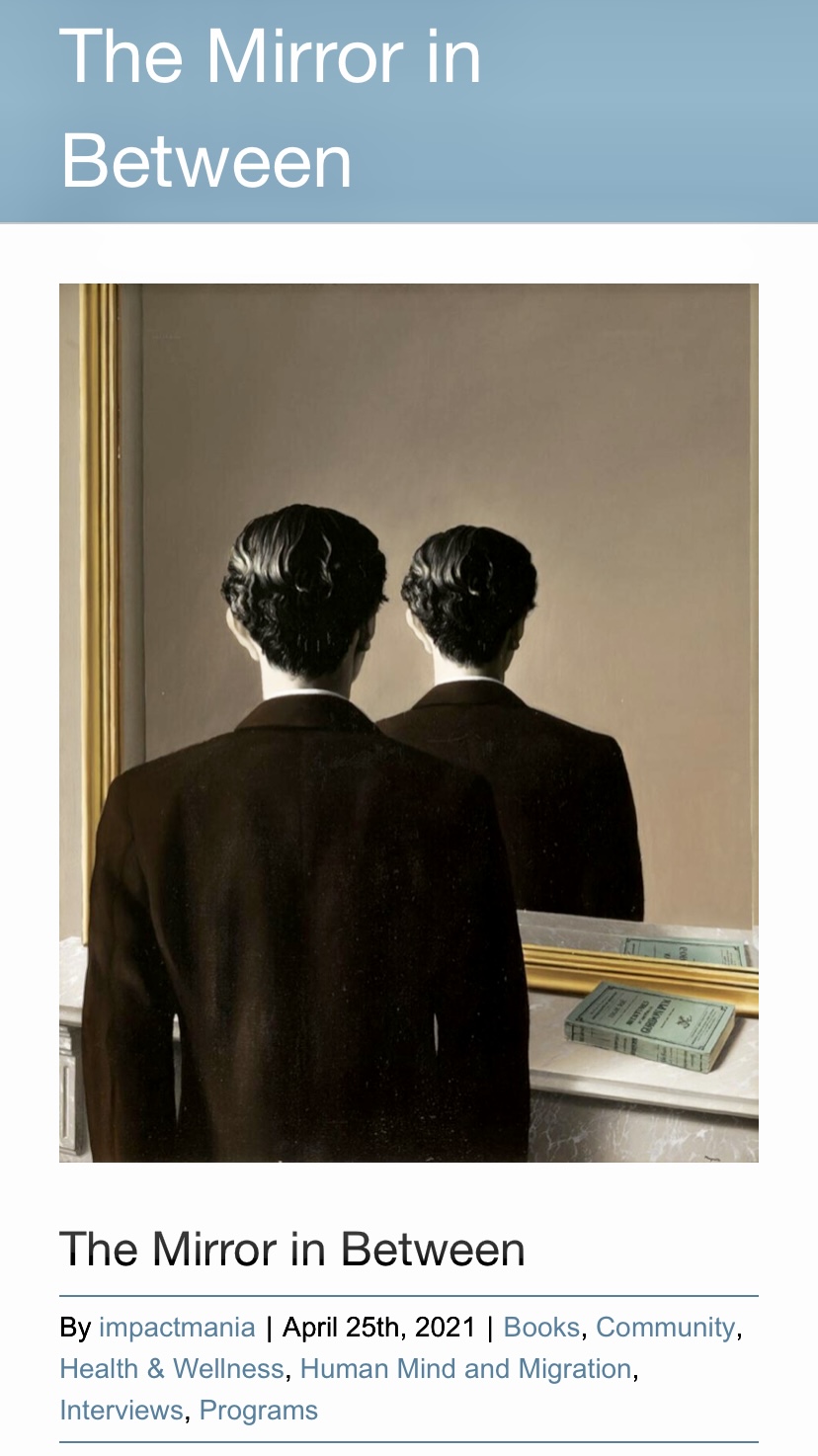 Denida Doda, Messaggero Veneto Scuola, interviews Prof. Marco Iacoboni, Brain Mapping Center at UCLA on Mirror Neurons:
"...our brain activates not only when we make actions but also when we see other people doing that same action. Imitation is such an important aspect of mirroring behavior: it's fundamental for empathy, self-awareness, for learning, and hence for the transmission of culture."
Image: René Magritte, La reproduction interdite (1937)
Digital Nomads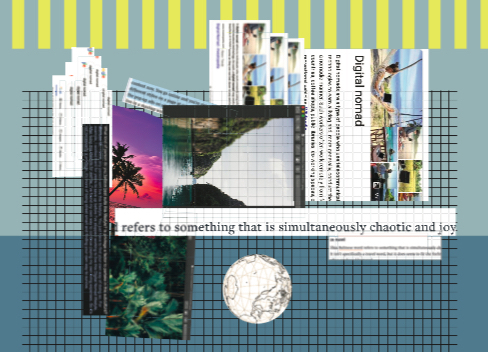 - Movement & Performance
- Heroes in Healthcare, Hannah Chua interviews Filipina certified nursing assistants on the frontlines of COVID
- Comfort & Code, Laic Beugre on becoming a Digital Nomad with an e-residency 
The Role of Social Media in Migration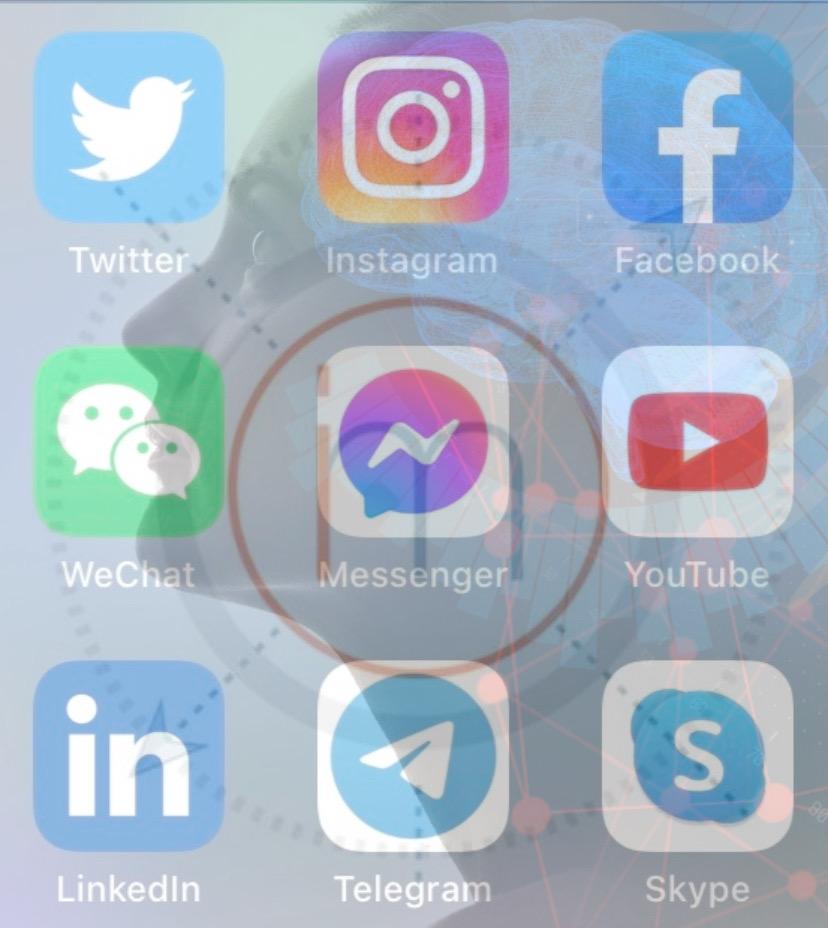 The main questions the Social Media group is exploring:
- How can immigrants keep in touch with their home country through social media?
- How can social media help NGOs that advocate for migrants' rights spread their messages and reach the public?
- How does social media affect the motivation of students to move or study abroad?
Margherita Scialino
,
Anna De Martin
,
Alessandra Scomparin
,
Chiara Della Bianca
, Alice Nadalin, Mariasole Mauri, Gaia Montanaro, Edoardo Mecchia, Giulia Sonego, Chiara Meneghini, Federica Riccobono,
Nada El Maazouzi
, and Caterina Mauro. 
Migration Death Practices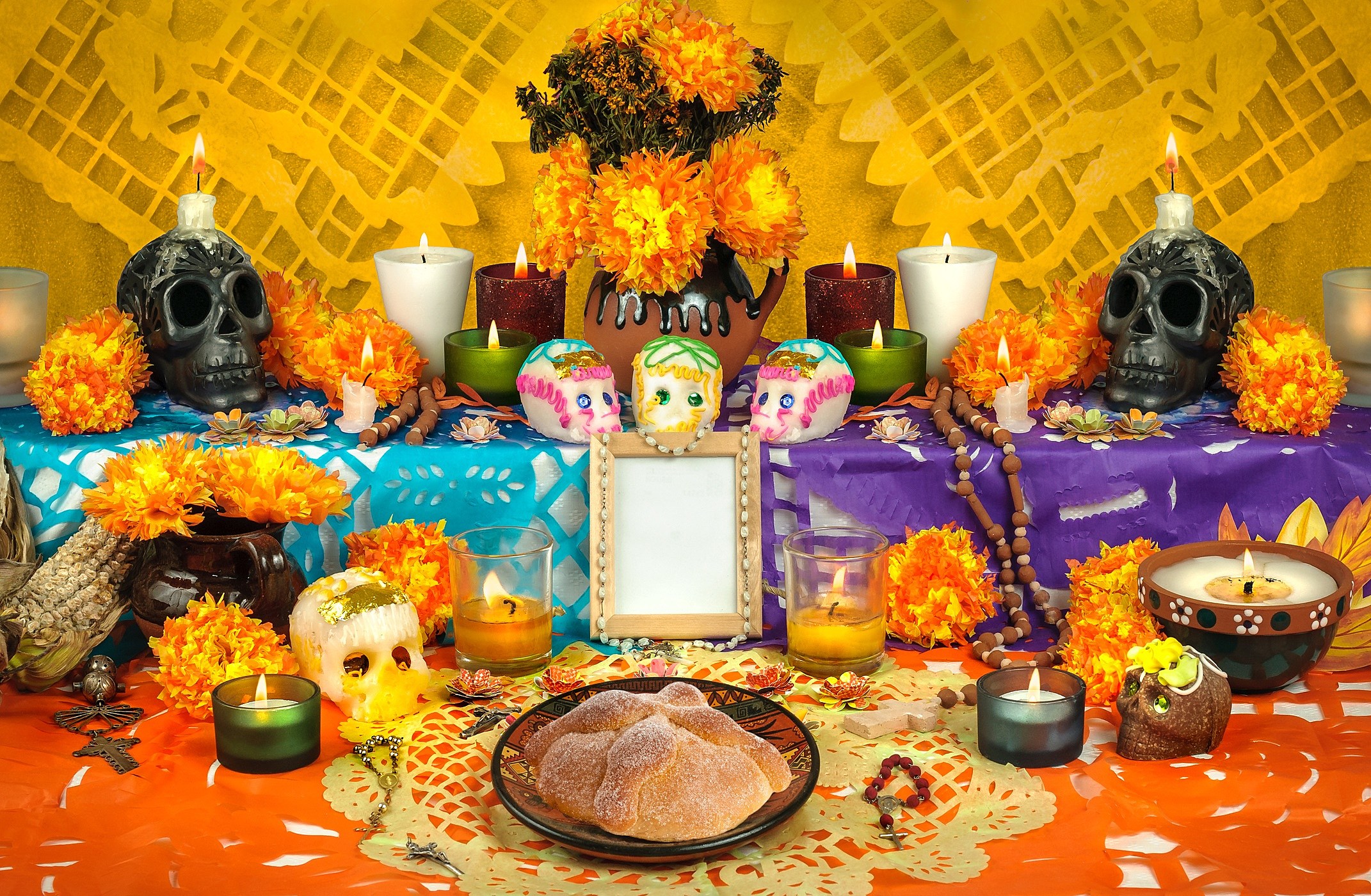 Dia de Los Muertos altar. Photo by kisselpaso.com. Getty Images.
"People in Latin America have a closer relationship with the dead in some ways. In Mexico for example, you have the Dia de los Muertos. People in Mexico see it as rekindling the relationships with the dead. We wouldn't have anything like a Celebration of the Dead in the U.S. if it weren't for the migration of people from Mexico. Our culture doesn't traditionally accept death in the same way, but now these traditions are entering into our culture through migration."
An interview with Courtney Applewhite, former death investigator, PhD student at UCSB. 
Immigration, Trade, and Religion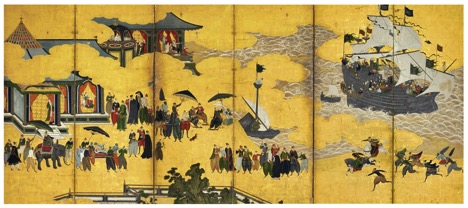 Human beings tend to think of "culture" and "society" as monolithic realities that can be threatened by the arrival of alien influences. However, the huge or small movements of living beings are an endemic characteristic of life, and changes caused by immigration are a natural and unavoidable process and are the basis of the fluidity of cultures.  
Migration Converges: The Intersection of Migration Pathways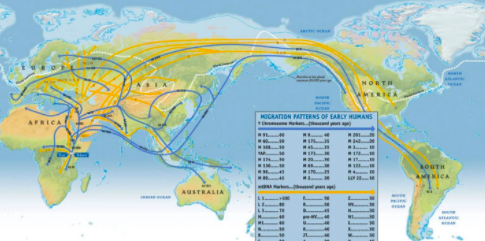 Do migration pathways have meaningful effects on interpersonal relationships? Migration Converges is a study to demonstrate the way that diverse and unique migration patterns often still lead to the same intersection points, but what does that mean for human connection? I will be interviewing candidates with different migration patterns who all have connections with UCSB. From my individual experience, I notice that migrants who have many points in their pathways are more understanding and compassionate individuals in the world. Each individual I interview has a unique migration pathway, but in some way, they have all intersected my pathway in the four years I have been at UCSB. All of these people are self-aware and find satisfaction in serving their communities and those who surround them. Could this be a result of migration? Does migrating and seeing other parts of the world encourage self-awareness and compassion?
 
Migration of the Houseless Community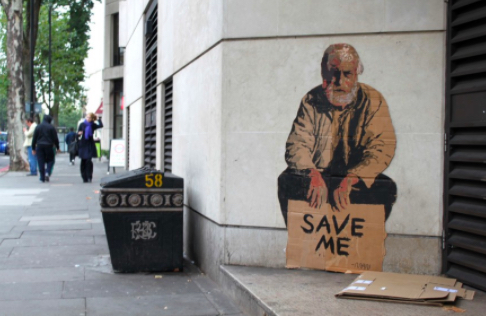 Image: Michael Aaron Williams
Homelesness is a very big issue in the United States, especially in California, but why is the problem only increasing as time progresses? Growing up in the Bay Area, seeing tents and homeless encampments in parks and on the side of freeways was a common sight. Seeing a community of homeless people alongside roads and in common areas has become such a norm but this is a national issue that needs to be addressed.  I am researching the way that economic issues affect the migration of homeless people around the United States. Do economic conditions in different states affect the rate of homelessness and why is this a growing issue?